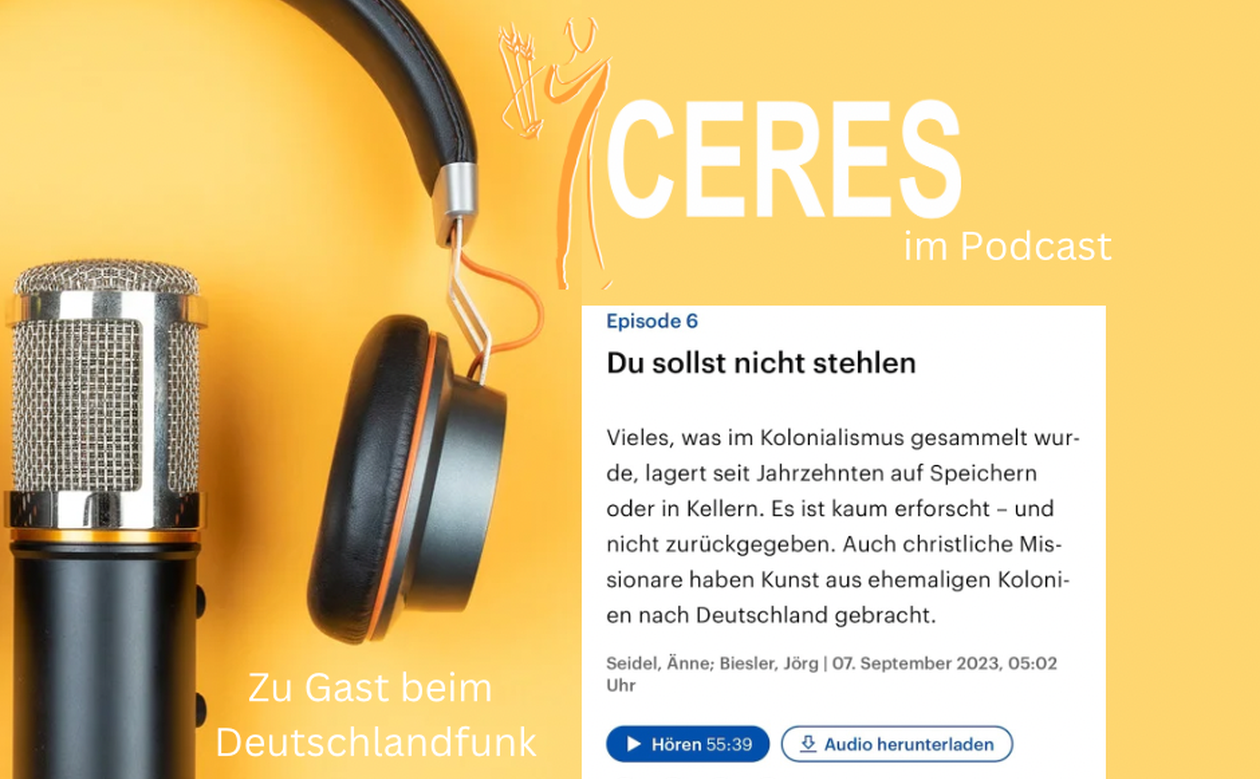 Deutschlandfunk Podcast: (Un)discovered Artifacts and Mission Treasures from the Past
For many years, colonial artifacts have been stored in German warehouses and cellars, largely unexplored and regardless of their return. Additionally, Christian missionaries brought artworks from former colonies to Germany over decades. In July 2021, CERES itself received a small historical mission collection from "Afrikamissionare – Weisse Väter e.V." in Cologne as a donation. This collection includes not only ethnographic objects and handicrafts but also extensive archival material.
Germany has a rich history of colonization and missionary activity, which is reflected in many collections and archives. These artifacts and documents are testimonies of a bygone era and hold both cultural and historical significance. Nevertheless, many of them remain largely unexplored.
In a recently released podcast by Deutschlandfunk titled "Thou Shalt Not Steal" in the series "Art Crime," CEO Tim Karis and researcher Patrick Felix Krüger were interviewed on this contentious topic. The podcast episode offers insight into the world of mission collections and discusses ethical, heritage, and restitution issues.
Mission collections, such as that of "Afrikamissionare – Weisse Väter e.V.," provide insights into the relationships between colonial powers and colonized peoples. They raise important questions: Should these artifacts and documents be returned to their countries of origin? How can we ensure they are properly researched and preserved?
You can listen to the podcast episode in the Deutschlandfunk archive at the following link: Podcast Link. Enjoy listening! 🎧️🎙️